About
What is The Peasant Wife?
The Peasant Wife is the Garden State's independent news source for all things culinary. Inspired by cooks worldwide who feast on foods local and seasonal, we'll cast a keen eye and educated palate on our state of 9 million people who live on a peninsula that's diverse geographically, culturally and ethnically.
And then we'll report back to you.
We'll bring you stories focusing on people, place and process, tell you where to eat, shop, explore and engage. We'll share with you reports on restaurants and all manner of markets, write specialty columns on smart shopping and where the pros dine out. We will not keep secret (from you!) our favorite food finds or insider picks of wine, beer and spirits or true tales from our excursions along the Garden State's food trails. We'll invite you into food-centric house parties, share recipes and how-tos, and, most of all, feed your soul.
The Peasant Wife is setting the table in New Jersey. Please take a seat!
Who is The Peasant Wife?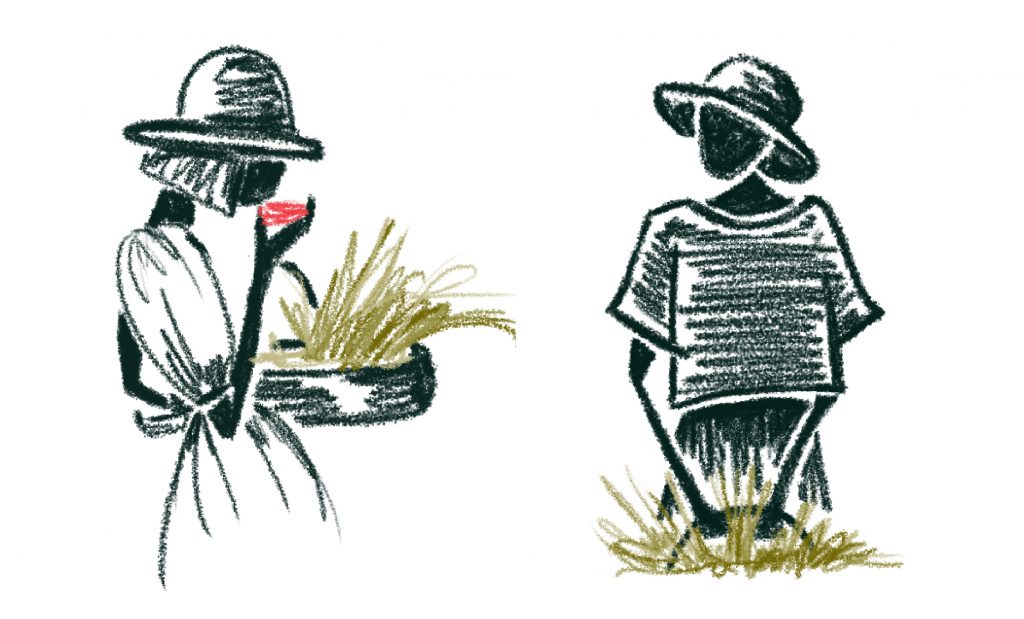 Creating a journal that focuses on the Garden State's foodways and food pros long has been a dream of Andy Clurfeld, who is marking her 45th year as a journalist in New Jersey. Five years ago, she started laying the foundation for The Peasant Wife, an independent, advertising-free online food news outlet that would give voice to the most vital culinarians in our state.
It all started in 1976, when Andy graduated college, took off for Europe and then returned home to New Jersey with the intent of paying off college loans and returning to Europe to eat and to ogle art. While working at the Hunterdon County Democrat, however, she found a local bounty of beautiful foods being grown by skilled and determined farmers and a world of art both inspiring and exhilarating. 
Those five years in Hunterdon County set a pattern for Andy's life. To this day, her favorite things to do involve exploring the Garden State's farmers' markets and farms, the workspaces of the state's food artisans, the ethnic markets, wine shops, bakeries and everywhere else edibles are available. (What Imelda Marcos was to shoe-shopping is what Andy is to food-buying.) In 1990, while working at the Asbury Park Press, she began reviewing restaurants and, soon after, started reporting on all things food in the state. 
Andy's curiosity has taken her to every county in New Jersey. Her work has been   honored with awards from both national and state organizations. Andy remains the only food journalist in New Jersey to have served on the national James Beard Restaurant and Chef Awards Committee, the panel charged with the responsibility of writing the ballot for the "Oscars" of the culinary industry, the Beard Awards.
Her travels, abroad and in America, both for Beard and personal edification, drove home to her an indisputable truth: The Garden State's foodways and food pros are second to none – anywhere. And yet, those talents fail to get the recognition they deserve. New Jersey's culinarians exist in the shadow of their peers in New York and Philadelphia; they are shortchanged time and again by city-based media outlets who focus on their own, with the occasional "discovery" in the Garden State given a nod. Andy knew The Peasant Wife was needed. 
The pandemic brought a sense of urgency to Andy's dream of bringing The Peasant Wife to the public. By Summer 2020, Andy was percolating to a near-boiling point (A pandemic! Restaurants closing! Farmers struggling! People missing their food communities!) and decided to step on the gas.
Knowing the food scene, wanting to report and write, willing to put time, mind and bucks into the start-up was step one. Next came lining up willing co-conspirators. Andy tapped longtime colleagues and friends to write stories and make photos, reached out to her networks of food pros to learn who was doing what, and where, and went out on the road day after day to meet and eat, to talk and listen, to explore and engage with the people, places and processes that make up our distinctive and distinguished foodways.
Today, The Peasant Wife is the newsiest culinary journal New Jersey has ever known. We support each other as we feast, every day, on the foodways of our beloved Garden State. Backed solely by our subscribers, never, ever indebted to advertisers or "sponsors," we are able to share our finds, and our table, with you.