Place
Ben's Commandments
An architect by trade who sees both food and shelter as "the staffs of life," Ben Walmer and his fellow foragers and chefs love to gather and collaborate at Whittemore, a unique preserve in Tewksbury Township where community, culture and conservation converge. The Peasant Wife's Chief Photographer Mike Peters spent last Sunday with the swashbucklers whose culinary celebrations are in tune with nature's doctrine.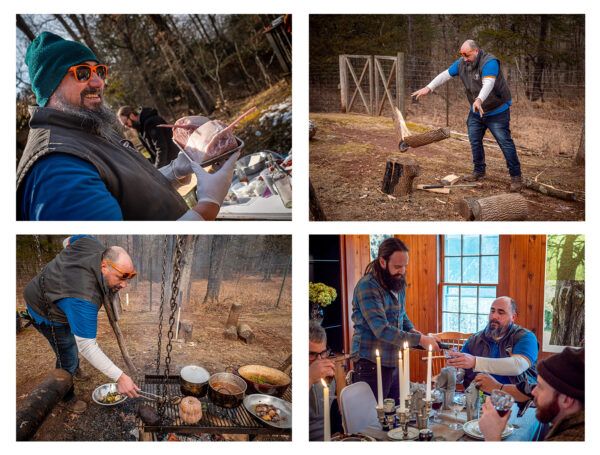 Subscriber Exclusive
Become a subscriber to unlock this story.
Already a subscriber?
---
WHITTEMORE: Community, Culture & Conservation. The preserve is located at 7 Rockaway Road, Tewksbury. Please visit www.WhittemoreCCC.org for information on programs, events and memberships. Phone: 908-439-1201. Email: info@whittemoreCCC.org.
BEN WALMER is known not only for his work at Whittemore, but as the force behind the Highlands Dinner Club, a mobile culinary and social laboratory. In other words, as Walmer says: "It's where culinarians and creatives converge." For more information, visit www.highlandsdinnerclub.com or call 908-208-8983. Email: ben@broadloomcreative.com. The Broadloom Group is the umbrella company that encompasses Walmer's Broadloom Architecture.