Restaurant Revue
WOODLAND TOWNSHIP
Buzby's Eatery and General Store
Recently reopened and slightly renamed, the institution in the village of Chatsworth is serving breakfast and lunch, with ample sides of stories, as its new owners rev up for much more.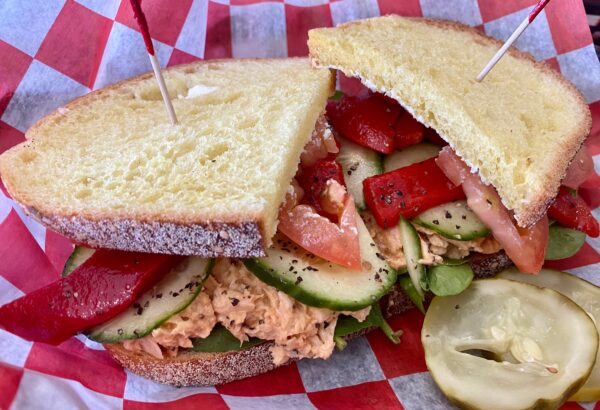 Subscriber Exclusive
Become a subscriber to unlock this story.
Already a subscriber?
---
BUZBY'S EATERY AND GENERAL STORE, 3959 Route 563, Chatsworth in Woodland Township. 609-894-9529. Website (also coming soon): www.buzbyseatery.com. Email: buzbyseatery@gmail.com. Follow on Facebook @Buzby'sEateryAndGeneralStore.
N.B. Diagonally across 563 from Buzby's is another Chatsworth institution: HOT DIGGITY DOG, a roadside stand serving hot dogs and its cousins (sausages, brats, kielbasa) topped with a people's choice lineup of condiments. It was scheduled to close after last weekend (Oct. 29-30), but there was some talk between the mistress of the manor and her father, who bears no slight resemblance to Santa Claus (minus 100 pounds or so), of doing a bonus weekend Nov. 5-6, since the forecast was for 70 degrees and ample sun. The vote at posting time: Daughter NAY; Pops YAY. If you're in the 'hood, take a look and see who won.