Baker to Baker
Chelsea Frost, Pie Girl
In the latest installment of TPW's monthly column featuring Martha Rabello talking shop with a fellow practitioner of the pastry and baking arts, she visits with the baker best known as "Pie Girl," whose stalls at farmers' markets and pop-ups about town are almost as well-known for their waiting lines as they are for the talented chef's way-beyond-humble pies.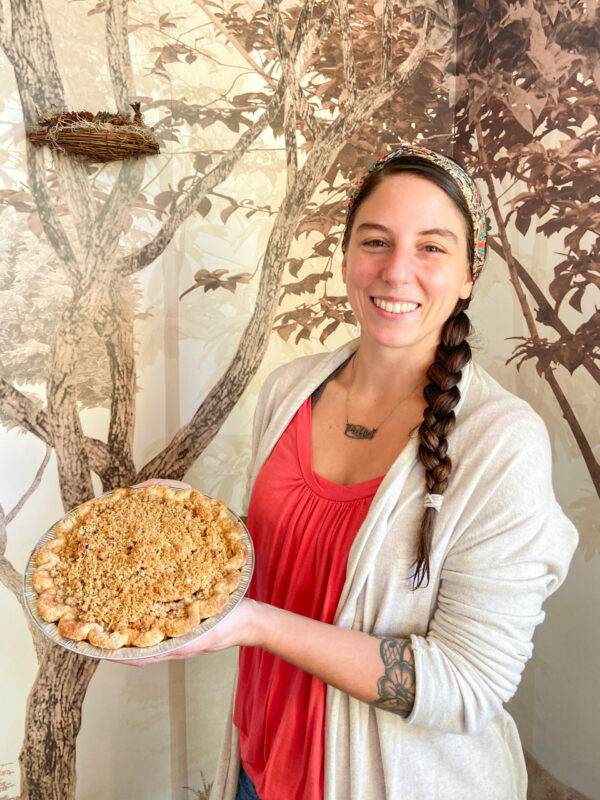 Subscriber Exclusive
Become a subscriber to unlock this story.
Already a subscriber?
---
PIE GIRL currently is at farmers' markets and pop-ups that are announced on social media. Follow Pie Girl on Instagram. Other ways to purchase Chelsea Frost's pies are through Harvest Drop and at Great Meadow Farm Market, 3501 Princeton Pike, Lawrenceville; website: www.greatmeadow.farm.
*
Martha Rabello is a founding board member of the New Jersey Home Bakers Association. She is an activist, pastry chef and graphic designer who owns Cherryspoon, a cookie bakeshop currently on break. She lives in Fanwood, with her husband and three chronically curious children. Baker to Baker appears the first Wednesday of every month.