Special Report
Dan Richer: A Man and His Pizza
Razza Pizza Artigianale in Jersey City is Carnegie Hall for the pizzaiolo who has fused place and process to create distinctive and distinguished pies. It's the definitive voice of a generation, and it expresses the Garden State at its diverse, dynamic best.
It's early November 2021, and much is happening at Razza Pizza Artigianale, a decidedly different breed of pizza restaurant whose chef-owner Dan Richer has changed the way we in New Jersey view and eat pizza and influenced both pizzaioli and home-based pizza makers nationwide. Today, in our ongoing series, we take a look at what's new: Richer's first cookery book, "The Joy of Pizza," has just been published, with a launch party set for Tuesday, Nov. 9 at Razza; the chef's red peppers blend, in collaboration with esteemed spice merchant Burlap & Barrel, is on the market; and Razza's expansion is taking shape. The Peasant Wife's Mike Peters is keeping tabs on it all.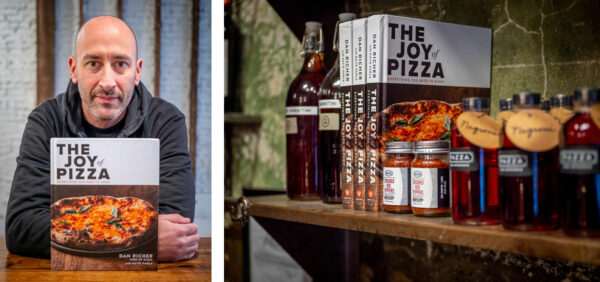 Subscriber Exclusive
Become a subscriber to unlock this story.
Already a subscriber?