Special Report
Dan Richer: A Man and His Pizza
Razza Pizza Artigianale in Jersey City is Carnegie Hall for the pizzaiolo who has fused place and process to create distinctive and distinguished pies. It's the definitive voice of a generation, and it expresses the Garden State at its diverse, dynamic best.
It's the dawn of spring and Razza is reopening its doors – its new doors. While we were taking out, hiding out, vegging out, Dan Richer was beyond busy, writing, editing, proofing and promoting his new book, "The Joy of Pizza" (a New York Times best-seller, no less); debuting his Razza Crushed Red Peppers blend, a collaboration with esteemed spice merchant Burlap & Barrel; building and decorating his new space next door to Papa Razza; testing, testing, testing recipes for a new menu, winnowing them down to the winners and expanding his reach into the Garden State's world of top-shelf farmers and food artisans. The Peasant Wife's Mike Peters was at Razza the first night of its opening/reopening to make images of the scene, the chef and his team, the folks who took their new seats, and the food, including some seriously glorious new foods. Lots new. LOTS. Take a look.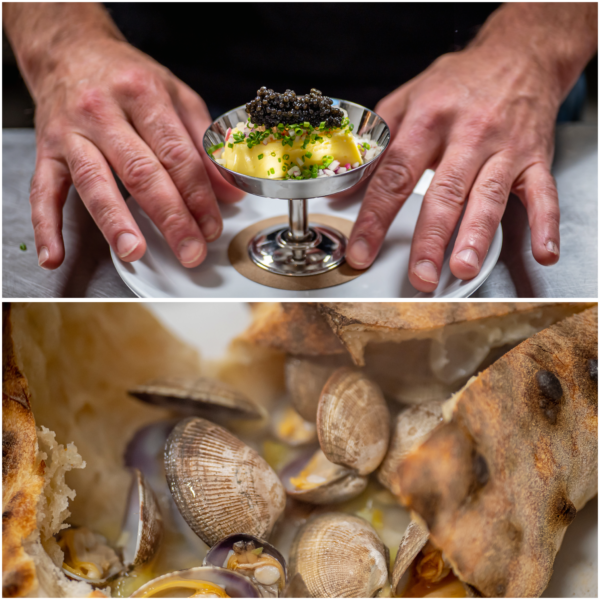 Subscriber Exclusive
Become a subscriber to unlock this story.
Already a subscriber?