Special Report
Day Eight: Get Your Culinary Kicks on Route 46
It's three for the end of the road, which comes in western Warren County: Hot Dog Johnny's, founded 1944 in White Township; Log Cabin Inn, opened in 1938 in Knowlton Township; and Marshall's Farm Market, born in 1920, also in Knowlton. One's a nationally recognized roadside stand, lionized and loved for its hot dogs; another is a destination for bikers and folks looking for a rural respite with honest eats and drinks; and the third is a 103-year-old country food market run by descendants of George Amer Marshall, who opened its doors as the great urban migration was starting in America.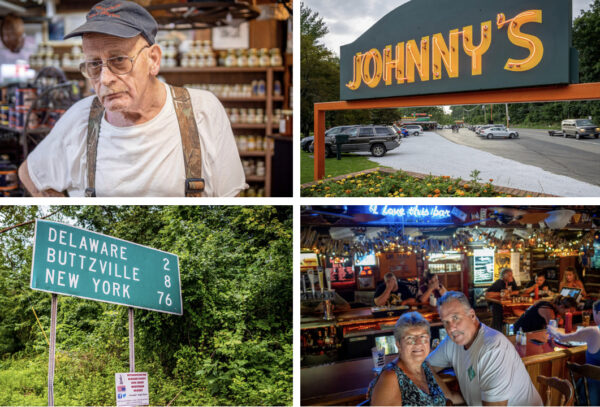 Subscriber Exclusive
Become a subscriber to unlock this story.
Already a subscriber?
---
LOG CABIN INN, 47 Route 46, Columbia in Knowlton Township. 908-496-4291. Website: www.thelogcabinbargrill.com. Email: mintonslogcabin@gmail.com. Follow on Facebook @TheLogCabinInn. 
MARSHALL'S FARM MARKET, 114 Route 46, Delaware in Knowlton Township. 908-475-1989. Website: www.marshallsfarmmarket.com. Follow on Facebook @Marshall'sFarmMarket&CountryStore. 
HOT DOG JOHNNY'S, 333 Route 46, White Township (just west of Buttzville). 908-453-2882. Website: www.hotdogjohnny.com. Follow on Facebook @HotDogJohnny's.