Place
Down the Stoneyfield End
Tree fruits at this Warren County orchard roll with the seasons, starting with sour cherries in spring and climaxing in high autumn with apples and pears. For a couple more precious September weeks, peaches will drip from bark-crusted limbs and branches and beg to be baked in a pie.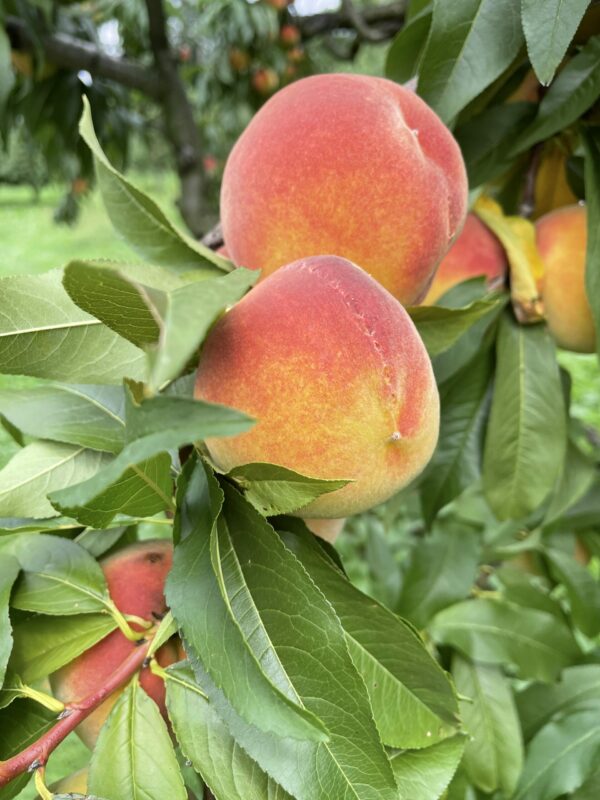 Subscriber Exclusive
Become a subscriber to unlock this story.
Already a subscriber?
---
STONEYFIELD ORCHARD, 5 Orchard St., White Township (the vast majority of this farm is in White, with a sliver in Belvidere, which is the county seat of Warren). 908-475-5209, Website: www.stoneyfieldorchard.com. Follow on Facebook @StoneyfieldOrchard. A bit of background: Stoneyfield is owned and has been operated since 2015 by Katherine and Jeffrey Kolibas, who purchased the orchard long under the stewardship of the late Harry and Margaret Schreiber. Katherine and Jeffrey start their fruit season in the spring with sour cherries, which give way to plums and peaches, which in turn yield in September and October to apples and pears. But the Stoneyfield market is open year-round, with eggs from the Kolibases' hens and ducks, local honey and maple syrup, and myriad preserves. Feel free to text 908-256-5907 to inquire about best times for pick-your-own apples and pears this month and next.