Lucky-Me Leftovers
Duck, Duck, Salad
The next time a dining companion tells you not to fill up on chips, salsa and a starter at your favorite Mexican, invoke the Sue Rule and note that it's all the good cause of tomorrow's feeding. Today our resident food-upcycling wiz turns a special entree into a seasonal crispy duck salad.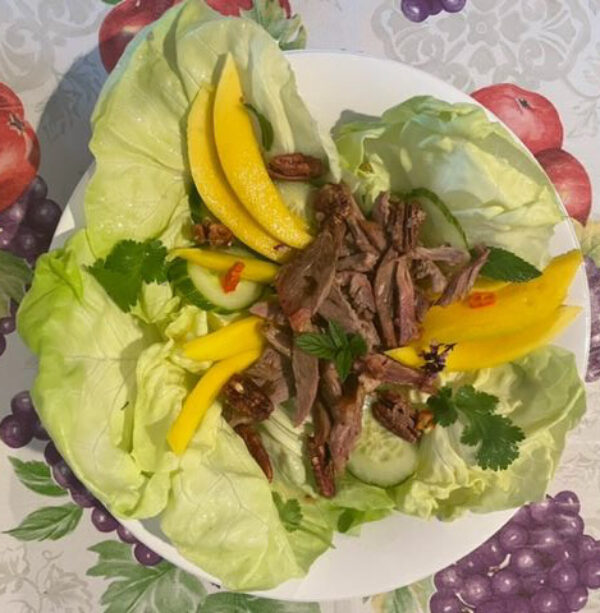 Subscriber Exclusive
Become a subscriber to unlock this story.
Already a subscriber?
---
Sue Sell Bernstein, who long operated Cook-'n'-Tell cooking school, holds bachelor's and master's degrees in human nutrition from Douglass College of Rutgers University. She loves dining out and cooking at home in equal parts, and would never let an ounce of a good ingredient go to waste. Lucky-me Leftovers, her tales from a life of food-upcycling, appears on occasional Mondays. (Or whenever Sue has breaking news on leftovers.)