Restaurant Revue
MANASQUAN
Esposito's
If sesame-seed crust pies are on your go-to map for pizza, put this spot (or its sibling in Matawan) on your dine card. Tip on a hit: the vodka sauce pie.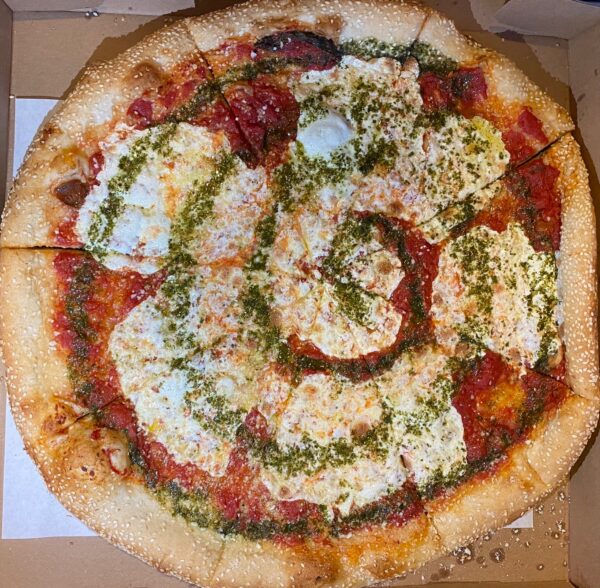 Subscriber Exclusive
Become a subscriber to unlock this story.
Already a subscriber?
---
ESPOSITO'S, 233 East Main St., Manasquan. 732-528-1111. Websites: www.sesameseedpizza.com and www.espositopizza.com. Note: While I only sampled the sesame-seed crust pies, both branches of the restaurant offer regular-crust pies, pastas, wraps, focaccia sandwiches, salads and entrees familiar in the Italian-American genre. The Esposito's in Matawan is located at the intersection of Route 34 and Route 79; phone: 732-583-0001. (There may be different pies offered at each location.) Follow on Facebook and Instagram   @SesameSeedPizzaManasquan and @SesameSeedPizzaMatawan.