Baker to Baker
Josué Negrón, Dulce Artisanal Pastry
In the latest installment of TPW's monthly column featuring Martha Rabello talking shop with a fellow practitioner of the pastry and baking arts, Martha visits with Josué Negrón, owner of one of the most revered bakeshops in the Garden State. And, she learns, this pastry artist never wants to be without his bowl scraper.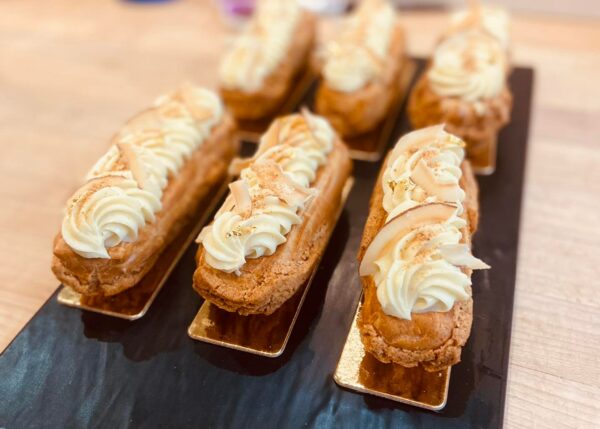 Subscriber Exclusive
Become a subscriber to unlock this story.
Already a subscriber?
---
DULCE ARTISANAL PASTRY, 740A Haddon Avenue, Collingswood. 856-942-0254. Website: www.dulcecollingswood.com. Seasonal menus of pastries, breads, Viennoiserie, confections and cookies. Follow on Facebook and Instagram @dulcecollingswood.
*
Martha Rabello is a founding board member of the New Jersey Home Bakers Association. She is an activist, pastry chef, and graphic designer. She owns Cherryspoon, a cookie bakeshop that's currently on break. She lives in Fanwood with her husband and her three children. Baker to Baker appears the first Wednesday of every month.