Restaurant Revue
WASHINGTON TOWNSHIP
LB's Lunch Box
All is groovy – tasty, too – at a seasonal getaway for lunch, brunch and early dinner on Belhaven Lake deep in the heart of the Pine Barrens. A young chef with a knack for updating casual classics is the maestro of the good times.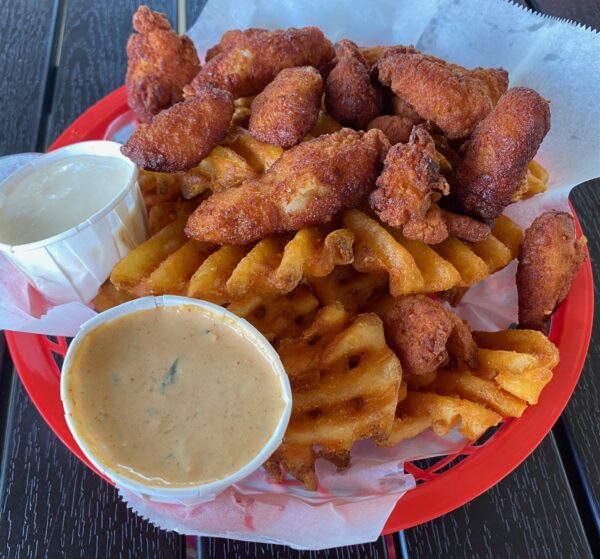 Subscriber Exclusive
Become a subscriber to unlock this story.
Already a subscriber?
---
LB'S LUNCH BOX, 1213 Route 542, Washington Township. (N.B.: The address is listed on the website as Egg Harbor City, Atlantic County, but the actual location is Washington Township in Burlington County, on the north side of the Mullica.) 609-232-2207. Website: www.lbslunchbox.com. Email: lowerbanklunchbox@gmail.com. Follow on Facebook @LBsLunchBox and on Instagram @lbs_lunch_box. N.B.: LB's is a seasonal restaurant, so check its site and socials for updates on when it'll be closing this fall.