Sunday Kitchen
Pole Beans
Jolly giants of vines at Two Barn Farm in Pittstown yield deeply flavorful green, yellow and purple beans that can be turned, quickly, into a seasonal supper that celebrates produce at its height.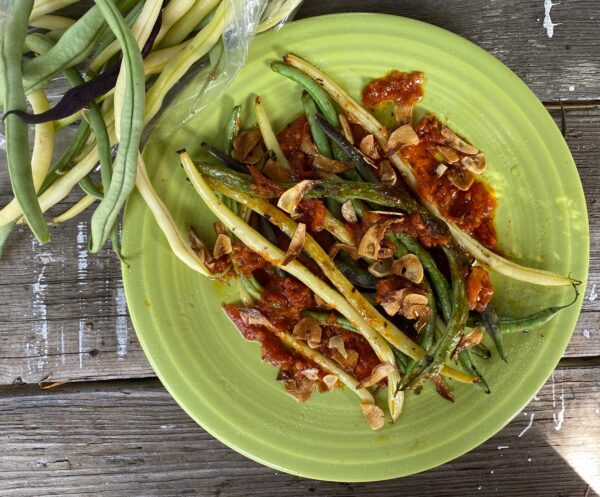 Subscriber Exclusive
Become a subscriber to unlock this story.
Already a subscriber?
---
TWO BARN FARM, 717 Sidney Road West, Pittstown, Franklin Township, Hunterdon County. 908-500-0101. Website: www.twobarnfarmnj.com. Email: twobarnfarmnj@gmail.com. Follow on Facebook and Instagram @twobarnfarmnj. Two Barn also sells at area farmers' markets; check the website for which and when.
*
What do you cook on any given Sunday? Write to Andy at info@thepeasantwife.com.