Eat
HAMMONTON
Royale Crown Homemade Ice Cream and Grille
Seasonal fruits, including the famous blueberries, star in the high-butterfat content ice creams made by the same South Jersey family since 1953. A headline could read: "Local foods make good."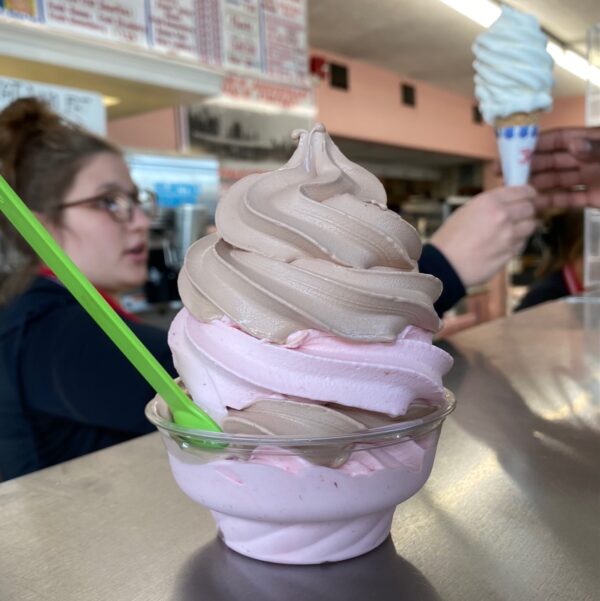 Subscriber Exclusive
Become a subscriber to unlock this story.
Already a subscriber?
---
ROYALE CROWN HOMEMADE ICE CREAM AND GRILLE, 1051 South White House Pike (Route 30), Hammonton. 609-561-4423. Email: royalecrownicecreamandgrille@comcast.net. Website: www.royalecrownicecreamandgrille.com. Follow on Facebook @royalecrownicecreamandgrille. N.B. Royale Crown is a seasonal operation, typically from early spring till late September. There is an extensive menu of cheesesteaks, sandwiches and such; I saw no one eating anything but ice cream the evening of our visit.