Lucky-Me Leftovers
Salmon Crepes
It's ubiquitous, the fish that's perennially in the Top 3 of most popular and consumed fishes in America. Chances are you're going to have a chunk of it leftover at some time or another. TPW's food upcycling wiz knows you can turn that chunk into salmon cakes or tacos – or a dish fit for a celebration.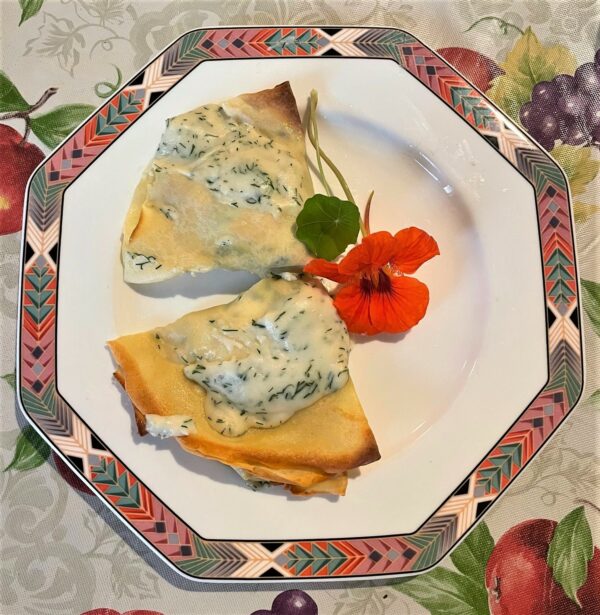 Subscriber Exclusive
Become a subscriber to unlock this story.
Already a subscriber?
---
LOCAL 130 SEAFOOD: www.local130seafood.com.
 *
Sue Sell Bernstein, who long operated Cook-'n'-Tell cooking school, holds bachelor's and master's degrees in human nutrition from Douglass College of Rutgers University. She loves dining out and cooking at home in equal parts, and would never let an ounce of a good ingredient go to waste. Lucky-me Leftovers, her tales from a life of food-upcycling, appears on occasional Mondays. (Or whenever Sue has breaking news on leftovers.)