Process
The Salad We Need
Garden State farmers and chefs, this one's for you. And lovers of mesclun? Hop on board and join the charge for a mix of greens we can make our own.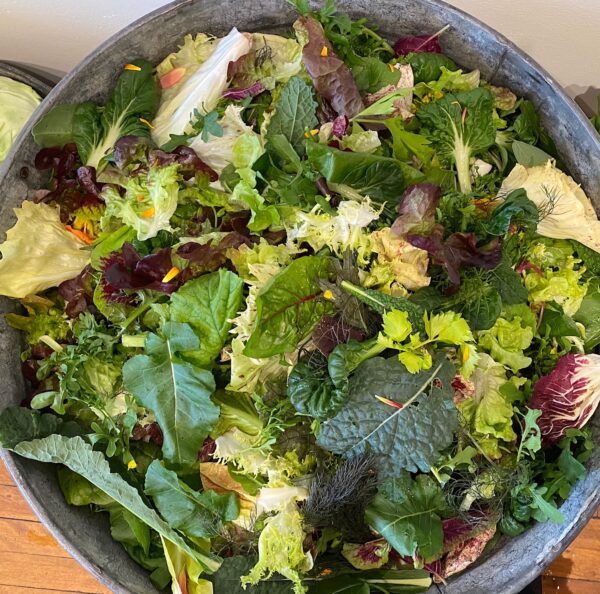 Subscriber Exclusive
Become a subscriber to unlock this story.
Already a subscriber?
---
CHASE'S DAILY, 96 Main St., Belfast, Maine. 207-338-0555. Website: www.chasesdaily.me. A bit of a backstory on Chase's: It's a family affair, brought to life by schoolteachers Penny and Addison Chase when they moved to Maine in 1969 and subsequently started farming. Their daughters, Phoebe and Meg, were born in the mid-1970s and worked on the family farm while growing up. Phoebe and Meg started selling their family's produce at local farmers' markets. Little by little, the family worked on their collective idea of establishing a brick-and-mortar place to sell their produce, baked goods and the kinds of vegetarian dishes they were developing at home. By the time they'd pooled their resources to buy the old Oddfellows Hall in downtown Belfast, Freddy Lafage also was on board. The group opened Chase's Daily in the summer of 2000. I fell in love with their produce at first bite. I am far from alone. I have friends who have moved to the Belfast area because of the community that has formed around Chase's and culinary world comrades who have helped to make the little restaurant that could, and did, a James Beard Award nominee multiple times.