Restaurant Revue
WEST AMWELL TOWNSHIP
The Speckled Egg Café
Don't expect a right-this-way sign or fancy furnishings at this quixotic café where a decidedly unshy chef answers to whim and whimsy when mining seasonal ingredients to put original spins on classics. The result? Flat-out delicious food.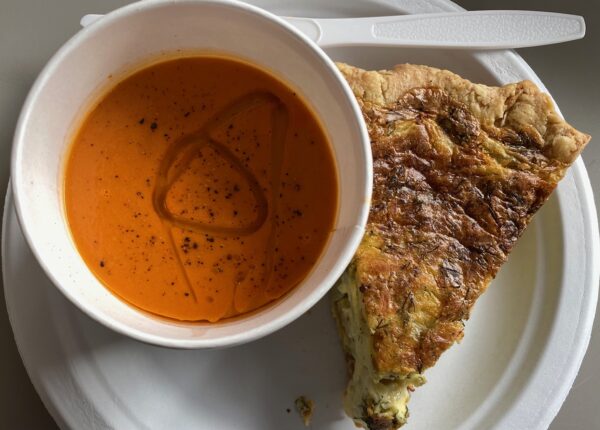 Subscriber Exclusive
Become a subscriber to unlock this story.
Already a subscriber?
---
THE SPECKLED EGG CAFÉ, 1864 River Road (Route 29), mapped as Lambertville, but located in West Amwell Township, at the northern end of the Golden Nugget Flea Market. Currently open from 8 a.m. to 2 p.m., for breakfast and lunch, on Wednesdays, Fridays and Saturdays (when Golden Nugget is open). No phone. Website: www.thespeckledegg.net. Email: thespeckledeggcafe@gmail.com. Follow on Facebook and Instagram @thespeckledeggcafe. Cash and Venmo only; there is an ATM in a flea-market building next door.