Special Report
Wine + Brine
In a first-of-its-kind celebration of Garden State terroir, members of the Winemakers' Co-Op and Sweet Amalia oyster farm team join forces for an afternoon feast. Take a look here, through exclusive images made by The Peasant Wife's Mike Peters, as six dozen lucky diners kick back with farmers of the land and farmers of the sea to dispatch dozens of oysters in myriad forms and very fine estate-grown wines.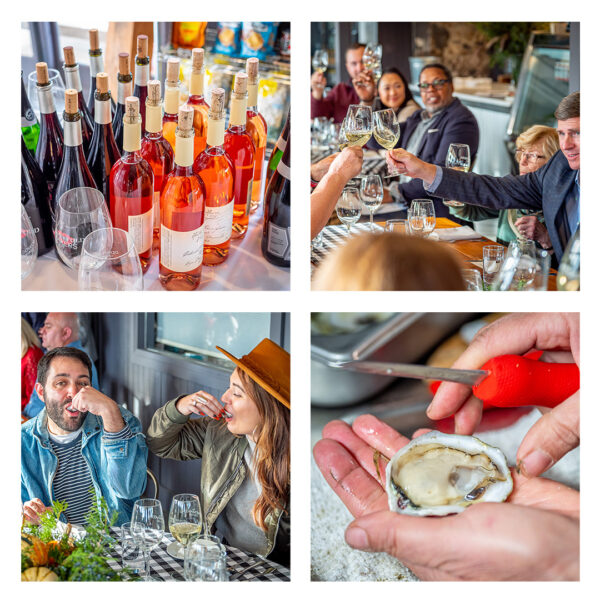 Subscriber Exclusive
Become a subscriber to unlock this story.
Already a subscriber?
---
SWEET AMALIA MARKET & KITCHEN, 994 Harding Highway (Route 40), Newfield. 856-839-2478. Website: www.sweetamalia.com. Follow on Facebook and Instagram @sweetamaliamarket and also @sweetamaliaoysterfarm.
THE WINEMAKERS' CO-OP's website is www.winemakersco-op.com and it offers links to each member winery's individual website – specifically, Beneduce, Hawk Haven, Heritage, Unionville and Working Dog. Follow the Co-Op on Facebook @thewinemakersco-op and on Instagram @thewinemakersnj.